Apple Inc., the world-renowned company quietly doubled the price of upgrading RAM from 8GB to 16GB. The cost, which was previously $100, has now been changed to $200. Is this because the company is facing losses due to the current Coronavirus epidemic??
Keep reading to find out why the company increased the cost so suddenly!
Reason Behind Sudden Price Increase??
With the sudden jump in price for the RAM upgrade, customers are worried if other products from Apple will have a similar price increase. The doubled price was not only seen in USA though. In Germany the price went from 125 euros to 250 euros, and in the United Kingdom, the price jumped from 100 pounds to 200 pounds.
The RAM upgrade is one of the several options available on the checkout of Apple's online store. However, there has been no price change for the other upgrades.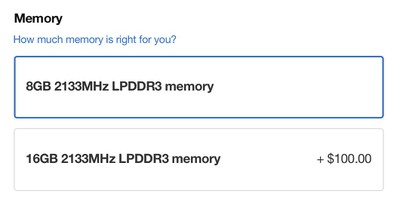 Why is the Price Jump A Surprise??
The sudden price jump comes as a surprise because Apple has actually been declining the price of various laptops, computers and upgrades over the last few years. Another reason why it's shocking is that the 13-inch Macbook Pro was released only a month ago. A price jump this soon seems quite odd.
What Does Apple Have to Say About This?
The company has been asked by several news sites, the reason behind this price surge. Apple has replied, saying that the increased price is actually a correction. The price to increase RAM fro 8GB to 16GB for other devices such as the iMac and Macbook Air is $200. So, this change was to keep the upgrade price consistent for all their models.
However, the entry-level MacBook Pro uses older LPDDR3 memory, and not the newer LPDDR4X memory. So many customers are quite unhappy that Apple is expecting them to pay the amount of money for an older technology.